For All The StaffModerator
rh3031
||
Elite User
17/09/2012 14:45:37
(357 weeks ago)
Ratio: 6.07
Posts: 21
rony_504 wrote:
TanimJohn wrote:


ছবিতে এটাও লেখা আছে যে, "DO NOT DELETE ANY FILE WITHOUT REASON. YOUR RANK WILL BE IMMEDIATELY SET TO MEMBER IF YOU ARE FOUND DOING IT."
[/color][/size]




tejpata.org belives in user freedom...equal justice 4 every1
agree with rony_504 .. i wish admin will solve this problem ASAP
Last edited by rony_504 at 18/09/2012 04:31:23
top
admin
|
|
Owner
17/09/2012 15:56:13
(357 weeks ago)
Ratio: 0.69
Posts: 859
Hopefully all issues are now resolved. I have recieved numerous simlar messages and taken appropriate action. tejpata.org has been built on the foundation of user freedom. All our staff members have been trained to behave in the best possible way with our members. So any rude staff member will never be tolerated.
Though I might have let go the file deletion considering it an honest mistake, deletion of forum evidence is highly unacceptable.
Last edited by rony_504 at 18/09/2012 04:40:18
top
rony_504
||
Legend
18/09/2012 05:01:56
(357 weeks ago)
Ratio: 9.49
Posts: 499
no more discussion abt that mistake... Simply i wud lik 2 say, It was an honest mistake...thanks for letting us know Vishal
Quote:
On behalf of my staff team...I'm apologizing for da mistake !!
In the end, i wud lik 2 say...let's 4get da matter...we're in a family...sometimes it happens in a family...sometime family members makes mistakes. Thank you
with regards,
rony_504
staff moderator
tejpata.org

_______________________________________________
save our green planet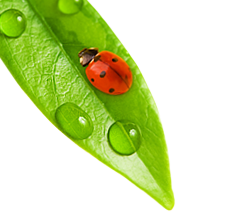 top